Department of Electronics and Telecommunication Engineering
| Saraswati College of Engineering
Departmental Activities
Events_Conducted_2015
Alumni_Meet
ETSA
Extra_Curricular_Activities
Industrial Visit
Social Events
Staff Events
Technical Events
STTP ON "Electronic Workshop"
july 2009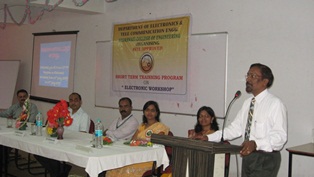 A 5 day ISTE's STTP was organized in the department starting from 13th july 2009. The objective of the STTP was to introduce the basis of circuit assembly & debugging. The program was inaugurated by Prof Sanjay Thakur(AP in DBIT).






---
Body of ETSA formed
july 2009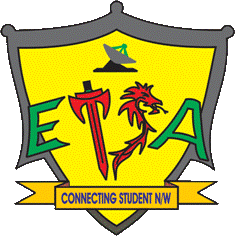 The body of ETSA was formed by the department to carry out the various extra- curricular activities.







---
Embedded system workshop organized
31st Aug 2009
A 7 day workshop was organized by the department on 31st Aug on " Advanced Embedded System Fast Track Career Workshop" under ISTE student chapter. The workshop was organized in collaboration with prolific Company






---
Robotics Workshop
31st Aug-1st Sept 2009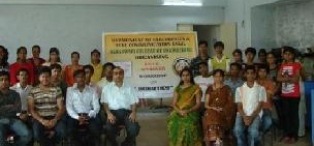 Mr Amol Sakhare from Fennecfox- Technologies, Pune conducted the workshop & shared his knowledge with the students. At the end of workshop an internal competition was held among students. The event ended with certificate & prize distribution by Dr.J.G.Kori.





---
STTP on " Emerging Trends in RF & Microwave Engg"
Nov 2009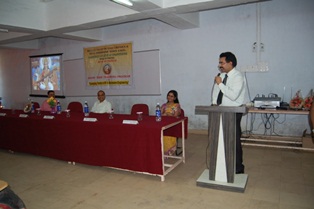 A 5 day STTP was organized in the department starting from 24th nov 2009.The STTP was inaugurated by chief guest, Dr. K.T.V.Reddy (Principal, Terna College of engg, Nerul)








---
STTP on VISION-T "Technical Teacher's Training"
july 2010

A 5 day ISTE's STTP was organized in the department starting from 20th july 2010- 24th july 2010. The workshop was organized by EXTC department along with Department of Engineering Sciences & Humanities & Department of Computer Engineering.



---
Seminar on "Recent Trends in RF Technology in Educational Field"
7th Sept 2010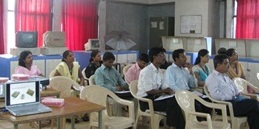 A one day seminar was organized by the department on 7th Sep 2010. The aim was to cover the Fundamentals of high frequency designs, component parameters, etc. The seminar was presented by SA VISION (Pune).




---
Workshop on "Software Simulation".
16th Sept 2010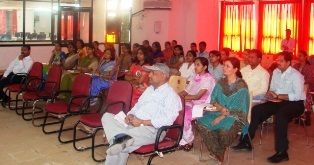 One Day workshop was organized by the department in association with Automate Process Control under ISTE Chapter- MH172. Topics like Spectrum Analyzer, Network Analyzer, etc were covered.






---
Student Activities
Fresher's Day.
Sept 2009

The Fresher's Day celebration was held in month of September 2009 to welcome the newbies along with MMS & Diploma section.


---
Ganesh Utsav.
3rd Sept to 7th Sept 2009

The celebration of Lord Ganesha was done like every year. From 3rdsept to 7thsept 2009 some great celebration took place.


---
Tree plantation.
16th Aug 2010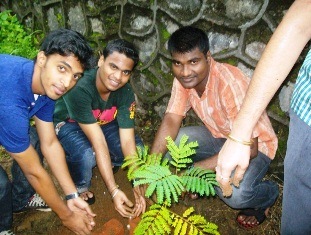 The department took the initiative to do some contribution towards Mother Earth & both students & staff members planted saplings in the ground of college. The event took place on 16thaug 2010.










---
Engineer's day celebration & Technical Quiz.
15th Sept 2010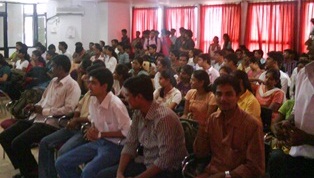 The department celebrated the Engineer's day on 15th Sept 2010 with students & staff members. The technical quiz was conducted to encourage more technical knowledge.







---
Teacher's Day celebration.
6th Sept 2010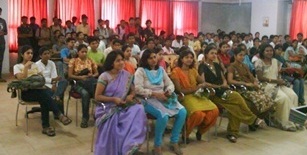 The students of E& TC showed some great gesture towards their Lecturers. The celebration was done by Cake cutting by newly joined staff members on 6th Sept 2010.






---
Dandiya festival.
11th Oct 2010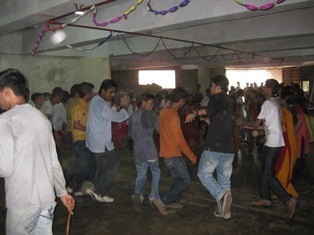 Like every year the department celebrated the Navratri Utsav with great enthusiasm. The dandiya function along with fresher's party for First year was conducted on 11thoct 2010.